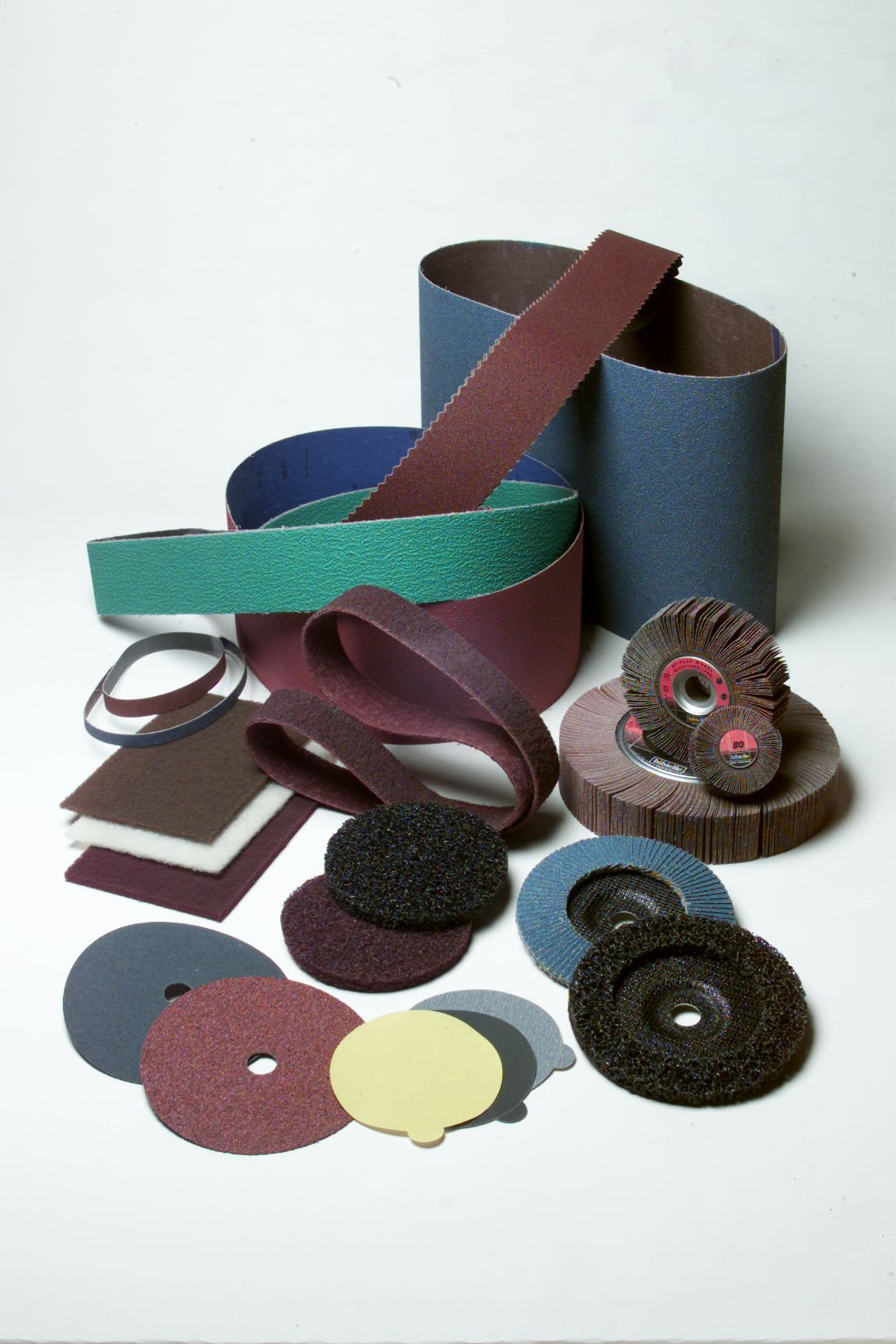 Production Abrasives Inc. (PAI), since our inception in 1985, has worked diligently to offer a very technical line of products, backed-up by solid abrasive engineering. We put together a high-tech repetitive product line, good representation, and distributors who wanted to work together to build a profitable business (and have fun doing it).
We formed Production Abrasives Inc. with a philosophy that has not changed and continues to strengthen even as the market changes. Using the principles below answers the question – WHY Production Abrasives Inc.?
Quick access to the best technical assistance available in the market place.
A complete line of consistent, technical products that win tests.
Market understanding and competitiveness.
A continual flow of new, exciting, and innovative products.
Specialized "Production", "Glass", "Cabinet Shop", and "Portable Belt" programs to better your margins.
We utilize only world class equipment.
We maintain a large inventory of jumbo rolls and finished goods, leading to outstanding delivery and service.
A solid commitment to developing partnerships.
Innovative and versatile scalloped-edge and splice options.
We supply belts in cloth and polyester to 64" wide and paper to 73" wide with 1 splice. Silicon Carbide polyester belts are available to 80" wide with 1 splice (widest single splice in the world).
We strongly feel that Production Abrasives Inc. can compete at any account, regardless of the competition – we just need the exposure and opportunity to test!